Filmmaker and creative thinker at heart, he was awarded the Mole & Richardson Hollywood Lighting Contest in the year 2000. Recent film collaborations include Dutch-Spanish production "Tramontana" and the "Canterbury Tales" documentary.
Read the Director's notes on the process of the film in this article for GaiamTV
She is based in the UK, practising acupuncture and teaching yoga most of the year, and always ready to go on a journey and grow.
Production Details
Click here to buy a special edition DVD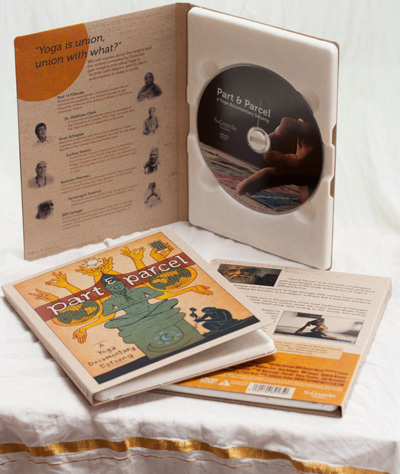 Buy a DVD of the film through our supporting partner Pink Namaste web-shop.
Click on the image above to be taken to their website to aquire a DVD through their Paypal approved system.
For North America (US and Canada) you can buy a DVD Beyond Words or view the film via iTunes, Google Play, Hulu and GaiamTv
Production details:
Name: Part & Parcel a Yoga documentary Satsang
Produced by SaGuarda Studios
Directed by Diego Barraza
Camera and Editing: Chinoix
Sound and original score by: Richard Norris
Speakers: Professor H.P. Devaki, Surfing Swami, Swamiji Jamana Giri,
Matthew Clark PhD, Arun Achappa, B.N.S. Iyengar, Baptiste Marceau
Music: Mahabongo, Richard Norris, Sharaab, Danny Paradise feat Dominic Miller and Edie Brickel
Line Producer: Kirsten Germann
Yoga Hero: Suresh Baht
Field Producers: Surya Prakash, Shivanand Kambimat and Nealesh Rodricks
Sanskrit consultant: Dr. Ronald Steiner
Script Consultant: Shai Hussain, Mark Bedford
Creative consultants: Gavin Blowman and Frida Larios
Additional still photos: Heather Halavais and Valerie Shaff
VO coach: Annette Armstrong
Duration: 55min 05sec
Format: 16:9 HD
Country: UK
Contact: info@partandparcelfilm.com
Executive producer sponsors:

Incredible Organic Herbs

Fair Trade Yoga Bags and Clothes
Produced by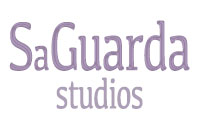 Contact Us
Connect with us: please like, tweet and share